Women Asylum Seekers Together
Social Inclusion
Support to women asylum seekers survivors of gender violence by therapeutic/community activities enabling healing & community participation.
Total received £5,031.31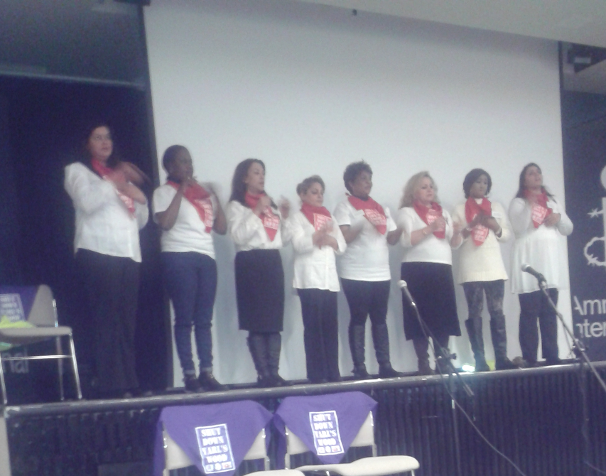 About this cause
WAST is based in Manchester city centre and is run by and for women asylum seekers to offer mutual emotional and practical support to one another and offers guidance, advocacy and signposting and networking with other support agencies. They also seek to raise awareness and campaign around issues they face as women seeking refugee status and going through the UK asylum process and to encourage understanding in their local communities to enhance community cohesion and peace. WAST is unique in being run by women asylum seekers themselves. WAST is a vital source of support, encouragement and hope for its 150 members through the poverty, stress & fear that the immigration system puts women through. WAST reduces isolation and helps women heal from the violence and trauma they experienced.
How this cause brings people in the community together
The project will benefit the local community by involving them using their skills to support asylum seekers and discover visa versa, the skills of the WAST women. Further it will encourage dialogue in communities, changing behaviour by increasing community cohesion and acceptance. For the women in WAST living in the local community, the project will be helping them deal with stress and benefit from the activities/therapies which are an alternative to treating depression/stress with medication, and they will also get to know their local community. The project will run weekly session of different therapeutic healing activities - singing , dance , drama, yoga, led by local practitioners and through out the project women will be able to do regular public performances in the community.